Fall is maybe one of my favorite seasons to decorate for! Maybe because I don't get "Halloween" or "Thanksgiving" specific, so it just feels like it lasts a long time! Or maybe just because I love all the yellows, reds, and oranges! Either way, I have had such a fun time decorating our cozy little abode!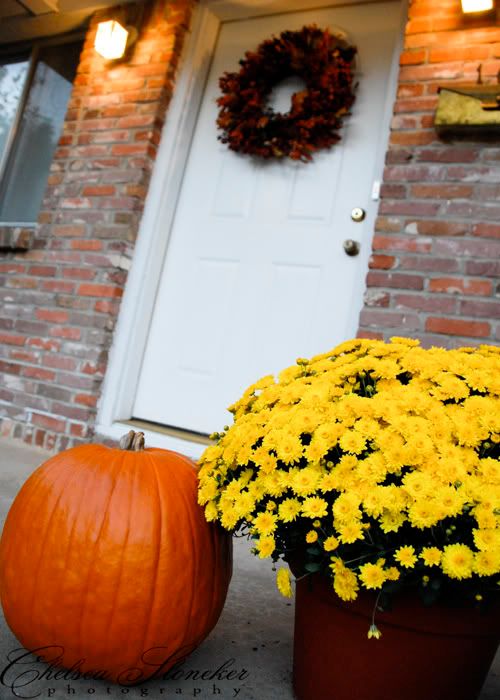 Yes, we have pumpkins everywhere! Outside and inside our house! And, I don't just love the look of them, I love the smell and the taste too! Even as I type, I'm enjoying the sweet aroma of my Pumpkin Spice candle that my "new" friend Susan brought us! I think she shares my love for pumpkins too.
We've got Pumpkins in the Living Room...



...Pumpkins in the Dining Room...
(which I'm really not sure what to add to these. I am open to any suggestions!)



...and Pumpkins on the Baker's Rack!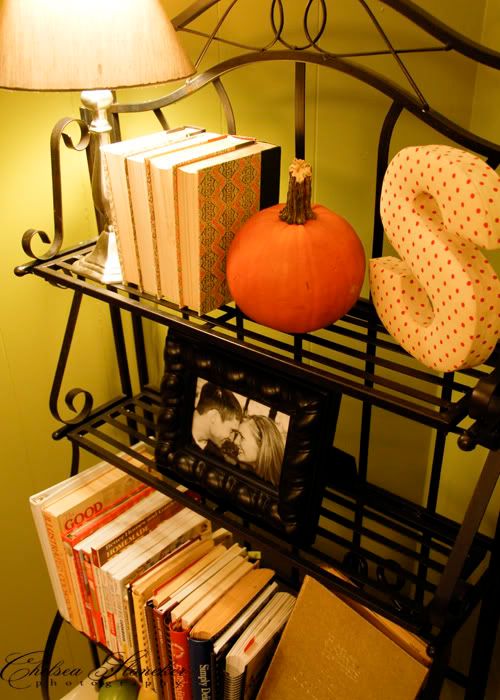 I love them! Everyday I think of more places I could put them!
This is kind of a "sneak peek" to what our house is looking like. As soon as everything is where we want it, I will take more pictures.