Last night we went to dinner with a group of Med School friends. Well, let me clarify...The guys are in Med School, and it just so happens that all their wives are super fun! We went to
Johnny Carino's
to hit up the "2 Can Dine for $19.99" deal! It was so yummy.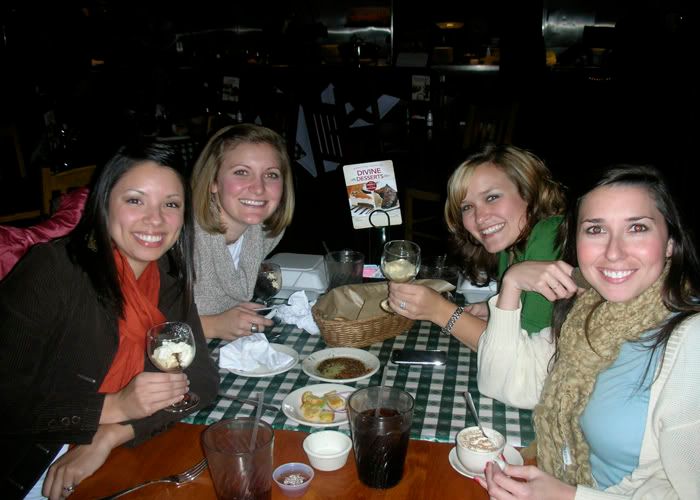 Up until this year, I thought there was only one other married couple in Del's class (Jill and Chris, who we love). But, low-and-behold there are Others! (Not like the LOST Others, but Other couples.) We are all in a Bible Study together and I know that these friendships are going to continue to grow even after these Med School years are over.
Hope you all are having a good weekend!