Right after Erin's Baby Shower, Lynda surprised Alyssa with a trip to get her ears pierced.
So, as any good older sister (& sis-in-law) would do....Erin, Ellen & I followed them to the mall to witness this momentous occasion!
As we waited, we talked about our ear piercing stories. And amazingly enough, they were all at Claire's.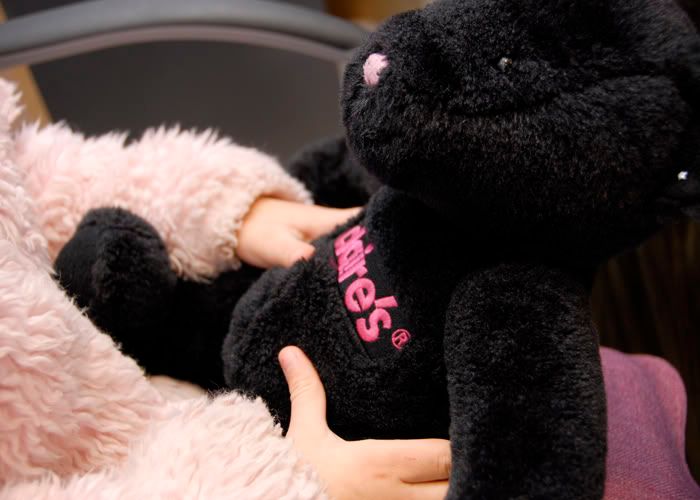 If I could say anything about this little 7 year old...she is one tough cookie! Alyssa has the highest pain tolerance of anyone I know! She didn't cry, scream, or yell. This face was as bad as it got.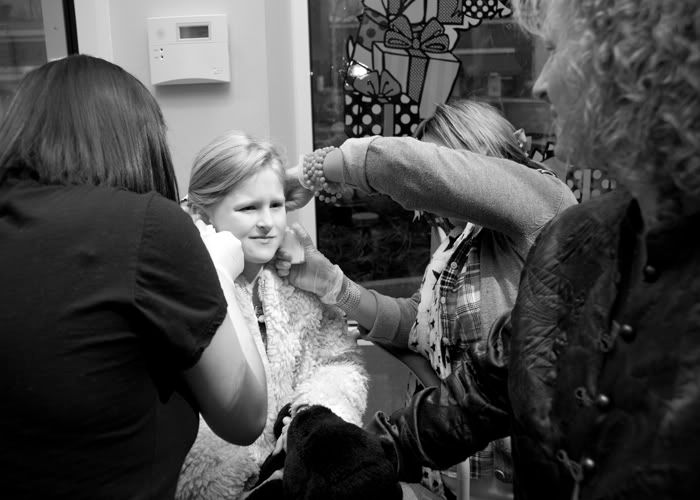 And afterwards it was all smiles!
Congrats Alyssa!
You are growing up to be a beautiful young lady!