We've had a couple of friends that have done this, and every time it happens I think, "What a great way to ring in the New Year!" But this New Year's Eve Wedding was extra special.
Miller was in 8th grade when Del started leading their Cell Group, and their relationship only grew closer as they started to meet weekly for discipleship. I've known Jamie since she was probably in the....(this is going to make me feel really old) 6th grade. All of her Cell Group leaders have "just so happened" to be some of my best friends (Annie, Martha, & Ashley). So, needless to say, it's been fun watching that group grow up!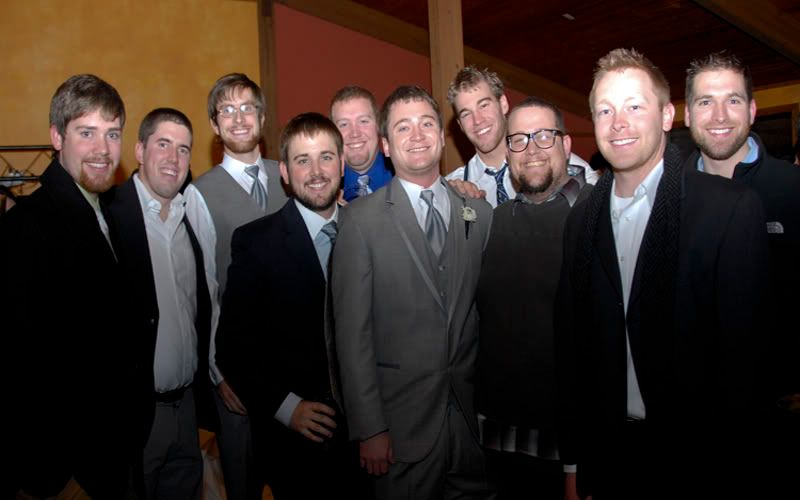 So, when we heard that Miller and Jamie were getting married on NYE...it was a no brainer for us to make the trip so we could celebrate with them.
You guys had such a beautiful and precious ceremony. One of my favorite parts was when the pastor ask them during their vows, "Miller/Jamie, Do you believe that God will be more glorified through your marriage than He would with you being apart?" And they both answered: Yes!
Now, isn't that how it's suppose to be?! I just love it! God will be so glorified through their marriage because He is the center of their relationship.
Congratulations Miller and Jamie!
We love you both. Please call us so we can hang out once you get back from your honeymoon!