Yes! I know!...We ACTUALLY got a Snow Day!
We live 3 hours south of where the "big storm" hit (so, by NO MEANS did we get what NWA got) but it WAS enough for UAMS to be canceled!! So, in our book...it was a snow day.
Del had decided that he wasn't going to get his hopes up last night, but I was SOLD! As soon as I see blue, pink, or white on the radar I'm totally convinced that I will be staying in my pajamas the next day until 5:30pm....
which is EXACTLY what I did!
We started the morning with a super yummy breakfast. Biscuits & Gravy and eggs. Yumm-O!!


And then we spent a lot of time on our computers. Del of course had to wear his backpack around...I guess imagining what it would be like to hike in snow? I'm not really sure. Since this is a pretty regular occurrence around our house, I don't question it much anymore. But, now that I'm writing about it, I'm thinking that this probably doesn't happen in other people's homes. ha! Oh well, being that he has been stuck in the library for the entire duration of our marriage (yep, count 'em, 5 years in June!) ...I'll extend some grace in this area. :)


However, when the sleet and snow flurries started to fall, Del grabbed our sleds and headed out to tackle the hills with some guys. When they got done, they all came over and I made some dinner for these hungry sledders.
Here is what our Menu consisted of:
Chicken Pot Pie
Cornbread


Chili
(The perfect cure for any tired, hungry, and wet sledder)
Wow, this was entirely eaten before I could get a good picture. I guess this is what it would be like raising 5 boys.Total food domination!



....And for Dessert?....



Yep!
Chocolate Chip Cookies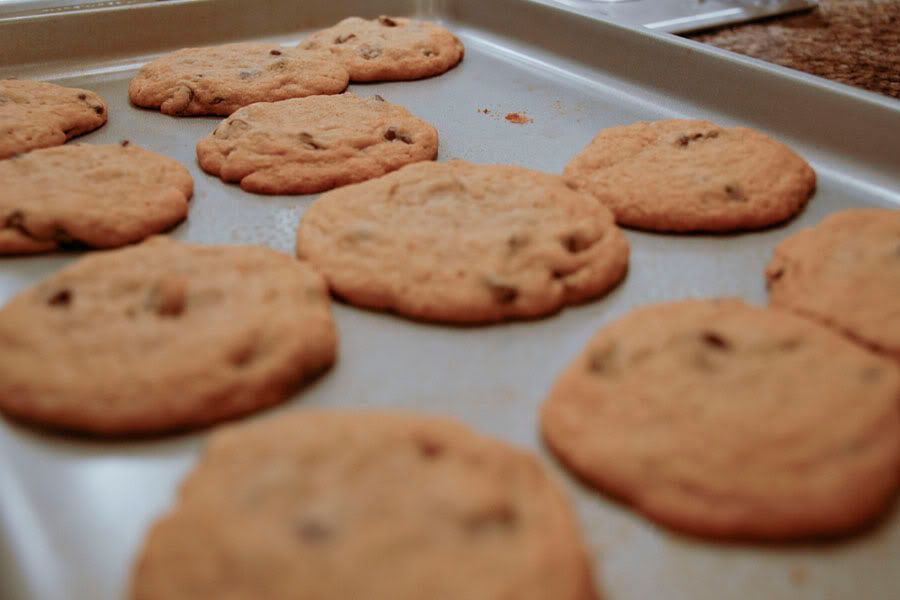 What is it about snow days that just make you want to cuddle up, watch movies, and cook all day? I don't know, but I know it's not just me because almost everyone was talking about what they were eating today on Facebook.
I laughed each time I logged on.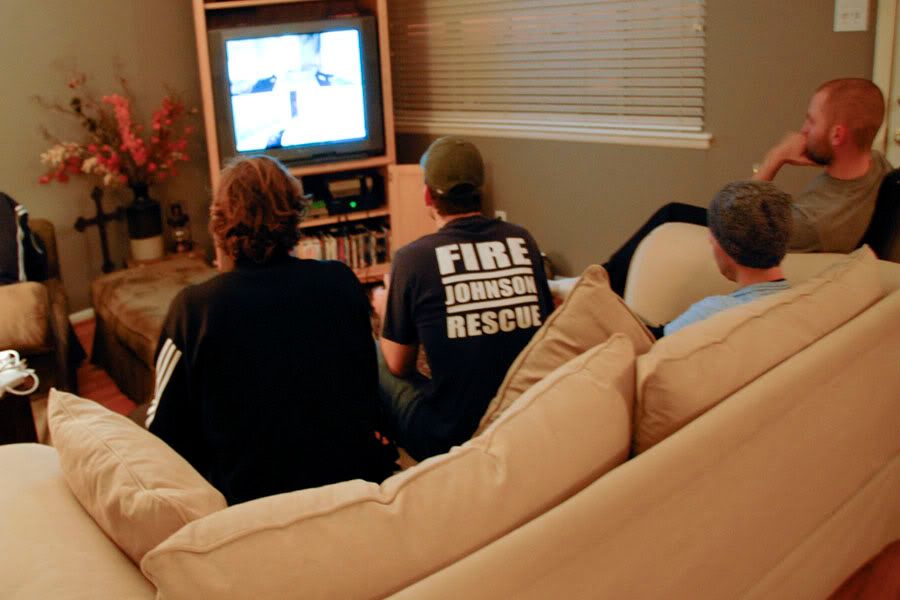 The night was ended by the guys playing video games, and watching Band of Brothers
(which they are still watching as I type...12:34am)
while I had a great conversation with a friend on iChat.
Maybe tomorrow I will actually go outside and take some pictures in the snow! :)
I hope everyone stayed warm and enjoyed your day off!