Del and I are praising God this morning as our Shepherd and our Protector because thing morning could have turned out A LOT different than it did.
At 12:40 AM, we heard the loudest and scariest noise I've ever heard it my entire life. It sounded like a plane had just crashed into our house. But, when we jumped out of bed to look, it wasn't a plane...but it was a car.
This is what we saw when we came out the door.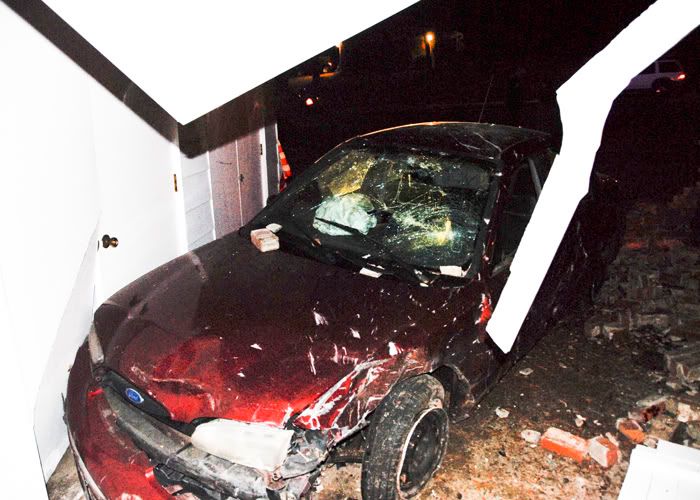 The man driving was ok. He had a huge gash in his head and had maybe busted out some teeth. But, I will say one thing....my husband was A-MAZING!! He leaped out of bed and ran to see what had happened and told me to call 911. When I went out there, Del was kindly speaking with this man and asking him all of the questions he had learned in his EMT and Med School training. I told him later that I thanked the Lord for him tonight because he was so skilled and knowledgeable, and handled everything with such excellence. Being a doctor is going to come so naturally for him, because it is exactly how God created him. It was truly a wonderful sight to see.
The man was heading East on Markham, jumped the curb, & hit the power line while in the air. Once he landed he must have still been flying because he smoked our patio wall and came about 5 feet from hitting our house.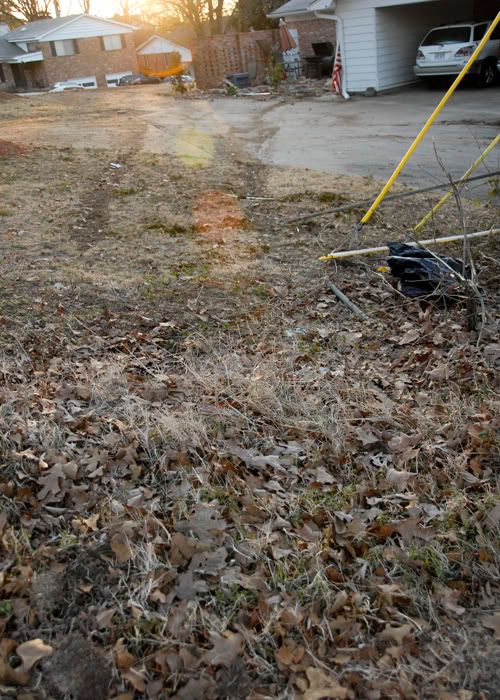 It did however, send bricks flying through our patio door, which ended up landing all the way in our kitchen!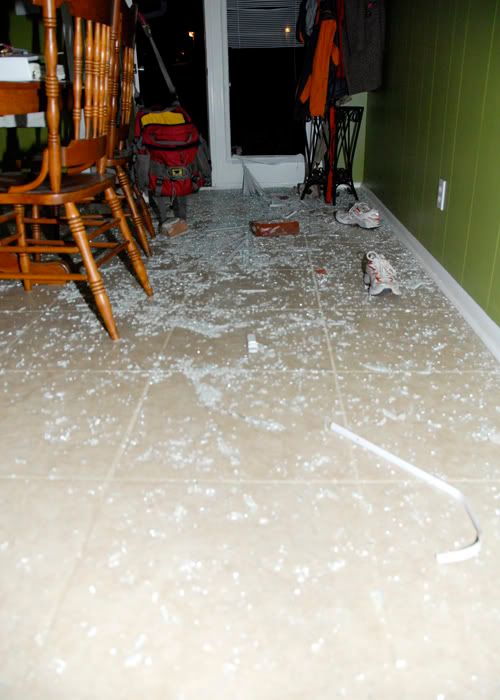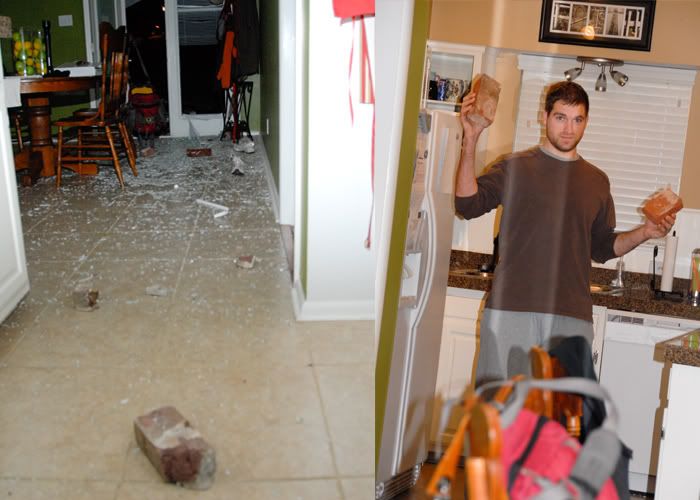 If you look out our door, this is what you will currently see.
I didn't sleep a wink last night, just thinking about all the things that COULD have happened. But, they didn't. So, Thank You Lord for protecting us.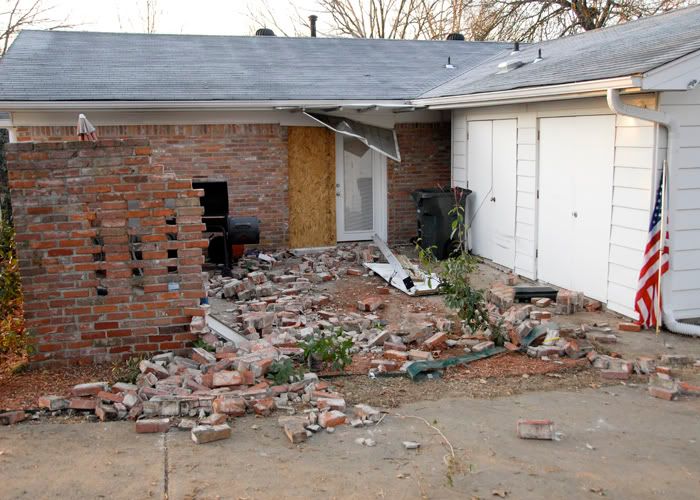 ...And thank you, Little Rock. You've treated us so well so far! :) I mean, really! What would a year in LR be like without something major being destroyed? Ha!
We would appreciate your prayers as we sort through all of the work that will have to take place now that the deed has been done. We want to model Christ in every situation, because He alone kept us safe last night, and He deserves all the glory.
We love you and Thank You in advance!