Yesterday was my Grandma Armstrong's 88th Birthday....
so I thought that kind of accomplishment deserved a blog post!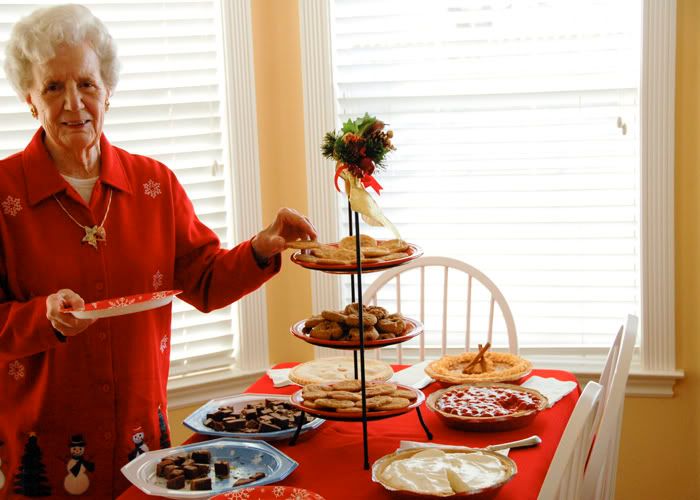 To be honest with you, she deserves 1,000+ blog posts just because of who she is. She is one of the most wonderful women you will ever meet. She is soft spoken, gentle, loving, and always encouraging. She loves Jesus and is always praying and thanking God for her family. She puts others before herself and is just the greatest joy to be around.
I hope to be just like her one day!
The picture above was taken a few Christmas' ago...but I just love her smile in it! She is sitting next to her 95 year old sister Virginia. Oh yeah, that's not a type-o....I said 95. Del is always telling me that based on genetics alone, that I am absolutely going to out-live him. My Grandma is the youngest of 4 sisters, and they are all still kickin'! Elizabeth is 98 (and still water skied until a few years ago), Virginia is 95, Joanne is 93, and my Grandma is now 88. Wowzers!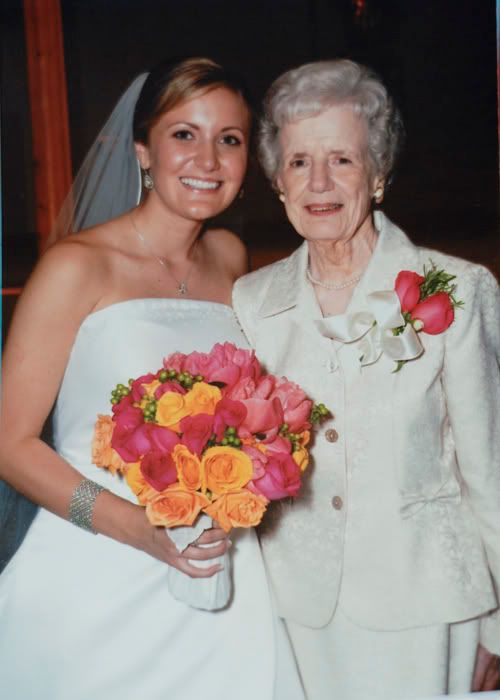 Happy Birthday Grandma!
I hope you had a great day celebrating how wonderful you are! I'm sorry I wasn't able to be there to eat at Atlanta Bread Company with you...but I will for sure be there to give you a hug next weekend!
I love you.