In our old house, I had a little corner in the back of the house designated for my "office". I loved it. The walls were green, the trim was white, and there was a cute little white shelf above my desk. Now that we've moved...I needed a new office. However there wasn't really an extra bedroom or even corner, for that matter, to put my desk and computer. So, since our living room is really long and narrow, we designated half of it for an "office".
And this is what we came up with!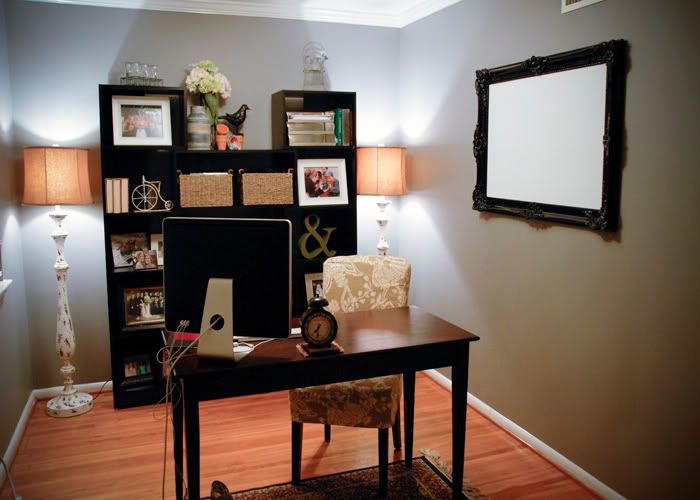 I just love it! The shelving is SUPER functional, but can be a little on the modern side. So, I incorporated a few little "cottage-y" items to warm it up and make it more "us". Thank you Pottery Barn for the design ideas...and thank you Hobby Lobby and Gordman's for selling similar stuff for a lot less!
On of my favorite parts of the room is the little scene with the hydrangeas, bird, clay pots, and galvanized milk jug. I wish I could take credit for this little display, but it was straight out of a magazine. Oh well.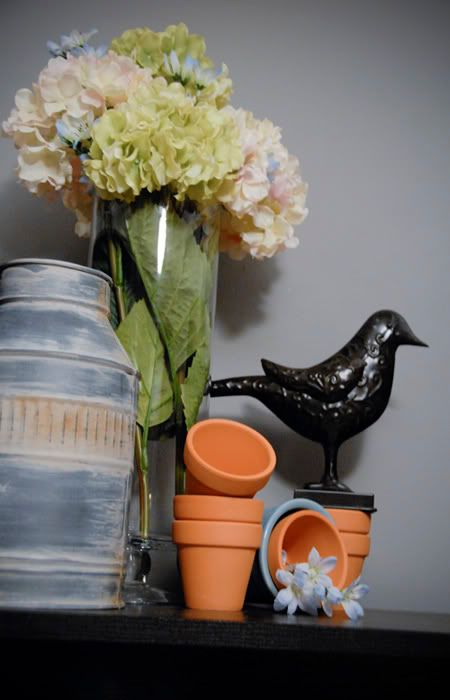 But my newest item to swoon over is the new Scripture Memory Board that is hanging right next to my desk. My friend Kristy made it, and it is truly AWESOME! It is SO well made and looks so great on these gray walls. I'm pretty sure Del is more in love with it than I am...and I didn't really know that was possible.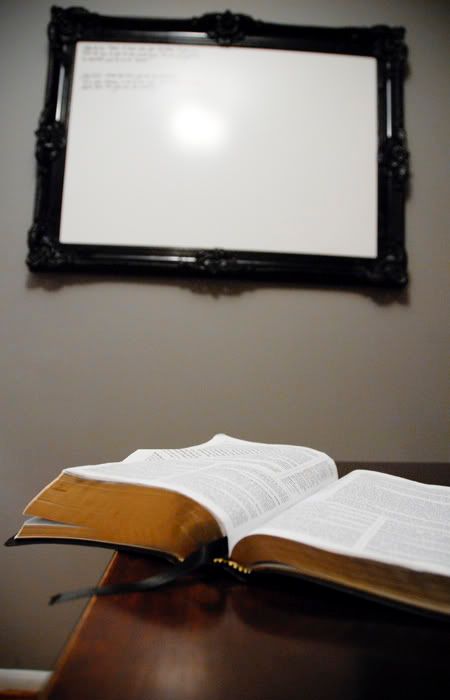 I know you can use it for other things....but Kristy made one for her house to help teach her kiddos Scripture...so in my mind it can't be used for anything else. And really, what is more important that learning scripture? I mean, weren't post-it's created for writing notes and making grocery lists? Why can't beautiful dry-erase boards be used for Scripture Memory? It makes perfect sense to me! :)


I'll tell you, though. I don't think it's the board that's going to teach me the scripture. It's going to be because, well, the Holy Spirit will help me learn and apply it...and because I write it OVER and OVER AGAIN...multiple time...because I'm such a little perfectionist. I mean, if I'm going to be sitting here looking at it for months on end...the handwriting better be straight and it better look good! :)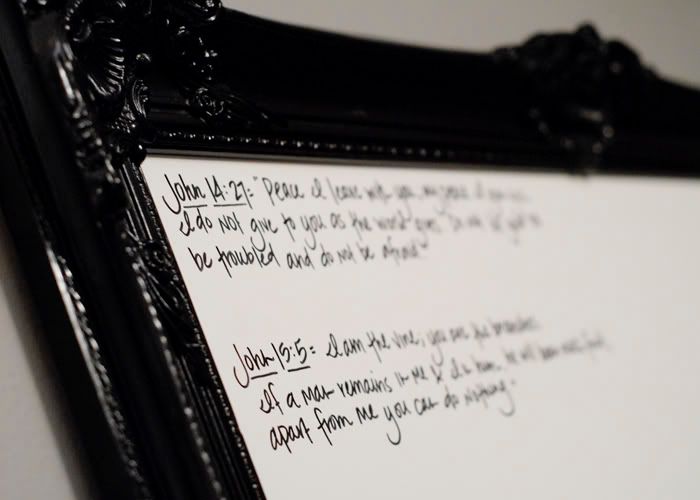 Don't worry, I wrote each of those passages no less than 10 times each.
It's a fault, and I'm confessing it. Please show some grace.
So, That's It!
As our house continues to get put together, I'll give you some more little sneak peeks! :)
Have a great weekend!