Once again, last weekend was PACKED full of activities!
Del had a test on Friday, so as soon as I got off work, I raced home to throw all of our stuff, Burt, & Del into the car, and headed to NWA for a wedding (more on that later). It was another one of those "arrive-Friday-night-&-cram-as-much-stuff-in-as-possible-before-you-leave-Saturday" kind of trips. Which pretty much equals TOTAL EXHAUSTION! Especially for Del since he doesn't get to go home as much as I do, he has to see as many people as possible. Needless to say, he totally crashed on the way home...which equaled me driving most of the way. Super fun.
But the fun didn't stop there! :)
On Sunday, we helped out at a Soup Kitchen with CMA (Christian Medical Association) again, which is always fun, humbling, and rewarding all at the same time. And then
Susan
,
Kristin
, and I headed over to their church (New Life Church) for a women's conference that night. It was really eye opening to hear
Christine Caine
from Hillsong speak about Human Trafficking, and all that their ministry is doing to save women out of it. I honestly had no idea the magnitude of this issue...and I really haven't been able to stop thinking about it since.
After the conference, we headed to...well, Sonic. We needed a little evening snack.
And that is where the picture taking began.
We wanted a good pic of us from the night...but of course we just had our phones, and really no one to take our picture. So, we attempted to accomplish this task by ourselves. You wouldn't think this would be to hard....well, it was.
This was the best one of the night....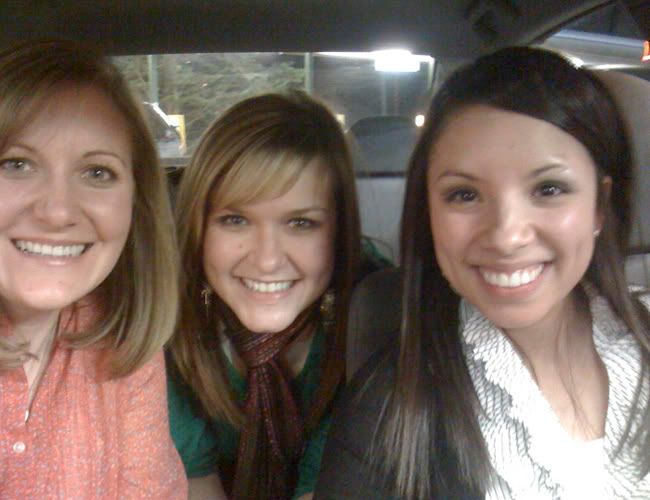 ...and here are all of our outtakes..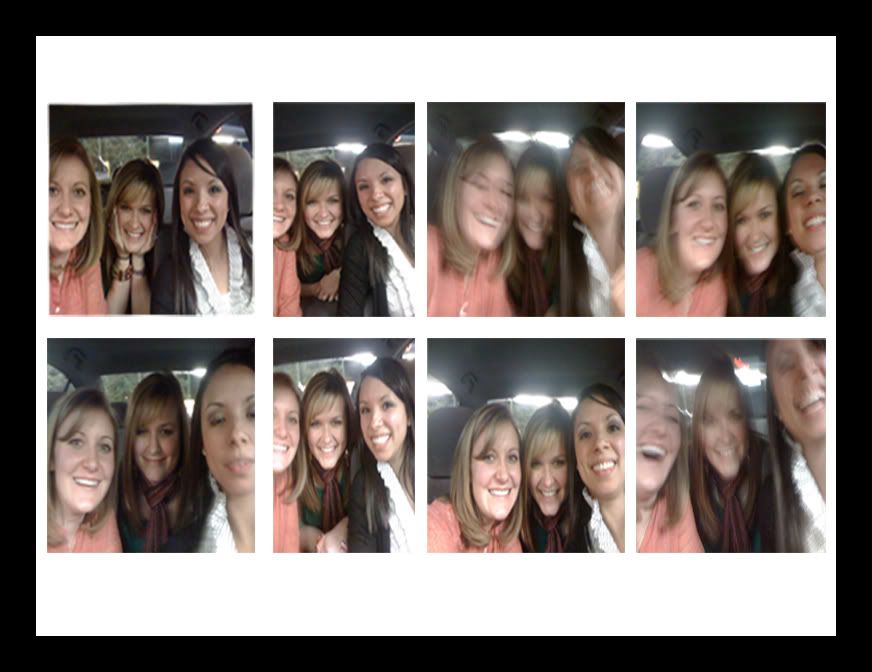 One good thing about these girls, I'm never worried we won't get in at least 10 good laughs!
Afterwards, we picked up all the guys from Kyle & Kristin's house and headed home! Now here we are, middle of the week, and now making preparations for the weekend ahead. Time is truly flying by! I hope you've had a great week so far!