Last Monday, my cousin Theresa and her husband Jed, stopped by on their way through Arkansas. They wanted to introduce us to the newest addition to their family, Baby Andrew. Isn't he just so precious?!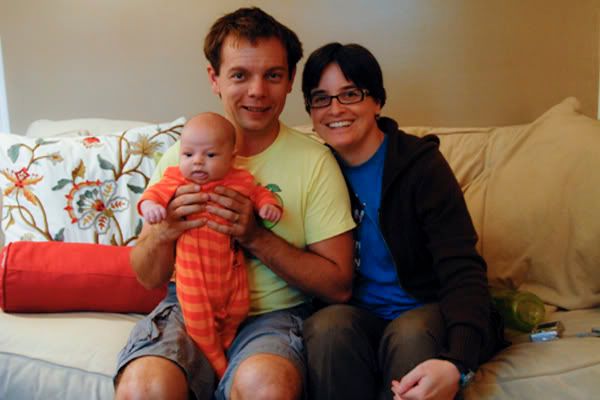 It was great. We sat around and talked, started dreaming of a cousin-backpacking trip, and then went for a walk. It was a treat to see them...especially on a Monday because it got the week off to a great start!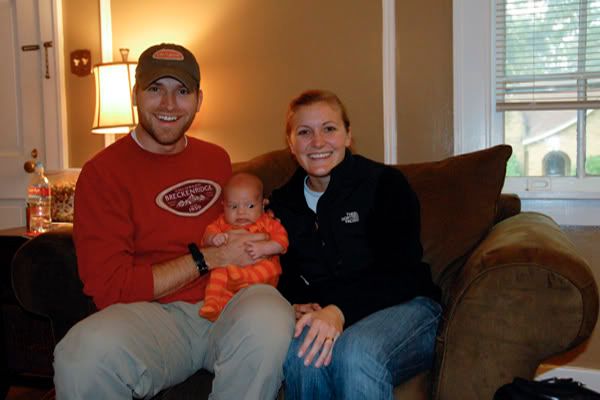 We are moving, so please be patient with me while my life is in boxes. I will update you on our new house and Del's surgery when I get a few moments to breathe! Hope you had a great weekend.