This Thanksgiving was a little different than years past. Usually we make the trek to NWA for the weekend, but this year I was "on call" for work, so I had to stay in town. So, on Tuesday night my parents decided to come down here and spend Thanksgiving with us. I never got called into work, so we spent the majority of the day cooking...so Burt kept a watchful eye out for any crumbs that might hit the floor!

We are so thankful to have him back!
It was funny, as we continued to cook, we kept saying, "Oh, we should have this...!"
So, my mom decided to make a list of all the things we would be eating.
15 things ended up on our list!!! Yep, and there was only 4 of us!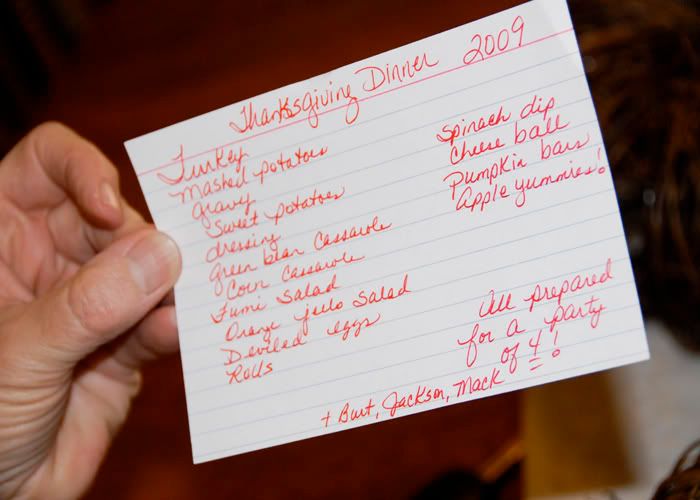 Here are just a few things that ended up on our plates! Needless to say, there are a lot of leftovers in our fridge right now!

So, what do you do after you stuff yourself...Take a nap, of course!
Maybe one of the greatest Thanksgiving traditions!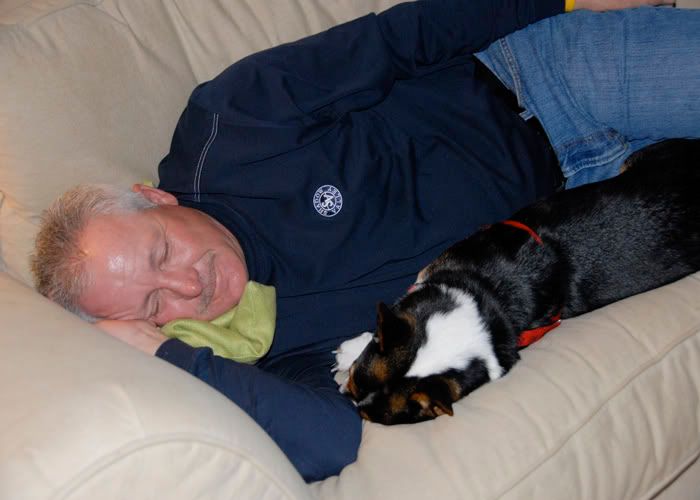 (No, my dad doesn't smile in his sleep. Of course he woke up when I got my camera out, so we had to stage this picture)
But then we topped off the evening by taking funny pictures on my computer!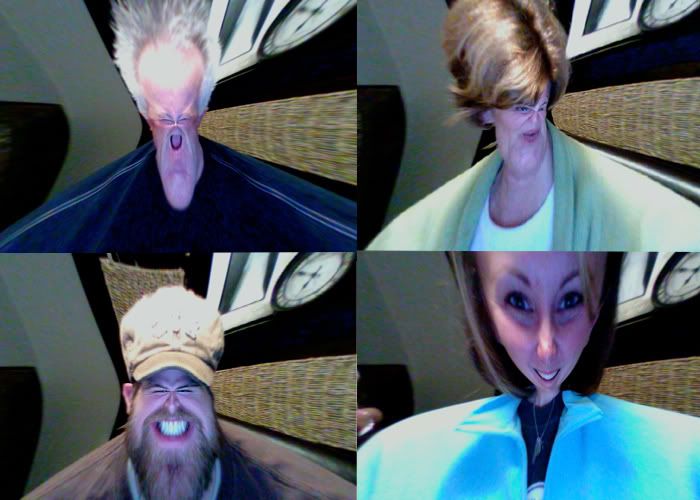 I'm thinking this would be perfect for our Christmas Card this year! What do you think? Ha!

After those pictures, you would think that the night just couldn't get any better. Well, it did! Not only is Thanksgiving a day to eat, but it just so happened to be my good friend,
Annie's
Birthday! So, we talked to each other on Skype! It was the most wonderful thing ever! (I felt like it was my birthday too, because it was such a sweet gift to talk to her "face to face"!) We have been friends (well, pen-pals first, then friends) since Girls Scout Camp in the 4th grade, and I don't know what I would do without her in my life!
HAPPY BIRTHDAY ANNIE!