Wednesday Night Dinners are up and rollin' again...and I'm glad they are!
Del and I have such a good time with all these crazy couples. It's pretty much a night of guaranteed laughter.
This past week, Lara and Ray Bob made dinner...and it was super yummy! It's our turn in 2 weeks, and the ideas are already brewing! Hopefully our house will be almost put back together by that point....construction starts this week! Woo-hoo!!
I'm really glad that Susan always brings her camera to these dinners...because I always forget mine. So, thanks Sus for the pictures!
Of course, when we all get tother we segregate guys and girls. While the girls giggle and take pictures....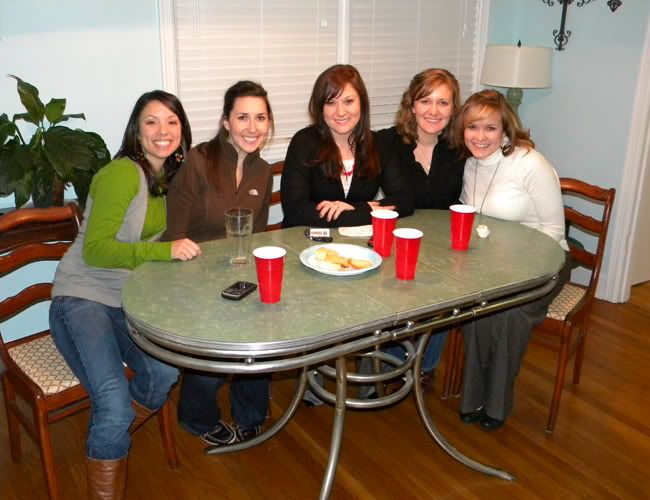 ...the guys sit around a talk about school.
I think Sydney looks like an Egyptian Princess in this picture! Be-U-TI-ful!!
Please don't fool yourself by thinking that we got this group picture on the first try. No Way! That would be way too easy. This was the last one out of probably 10 tries. :)
Hope you are having a great weekend!