Baby Cora has Arrived!
She was just the most precious thing to photograph. Once she had a full belly, this girl slept through the whole session! It was perfect. Because, if there is one thing I've learned....the key to a successful Newborn Session is:
Have Patience.
So we waited until Cora was content, happy, and dead asleep...and then I messed with her for a good hour & a half! But it was worth the wait, because the pictures are priceless.
.....and this is how our session ended. ha!!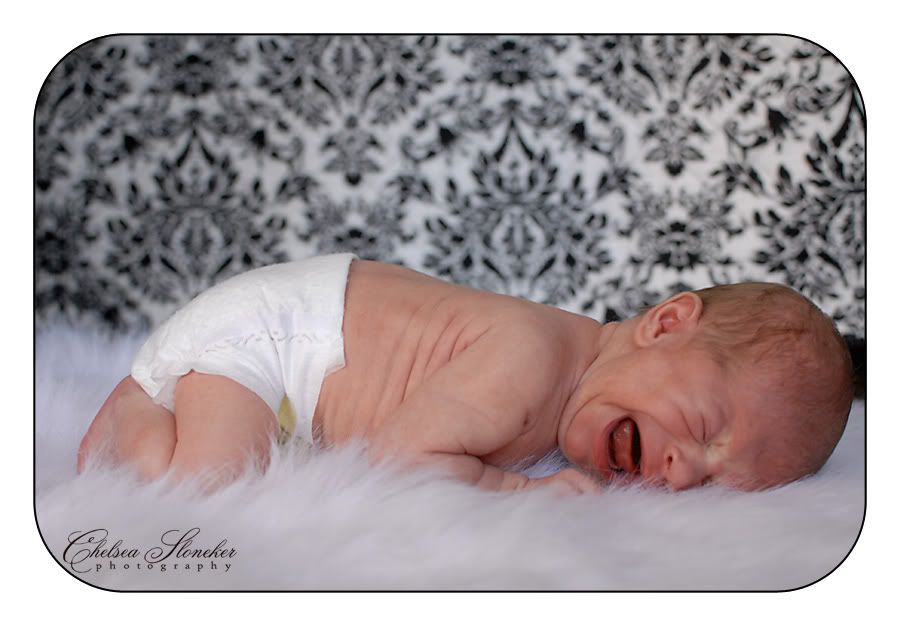 At this point I knew my time was up...and it was time for her to get what she wanted.....food. :)

Thank you Cora for being such a trooper through this whole experience. It truly was a joy to photograph you as a baby. I can't wait to watch you grow over the years! But until then, we will just enjoy you as a precious newborn!
Congrats again, Ashley & Reeanna. You have a beautiful little family!